Partners & Collaborators
Commitee of National Representatives
Leading scientists from all countries where the derivation or generation of human pluripotent stem cells (hPSC) or research with these cells is currently allowed form the National Contacts Group (NCG). It constitutes the bridge between hPSCreg and the national research communities and provides updates on the scientific and legal developments in their countries as well as on the cell lines that are available. If new countries become eligible to hPSC derivation or research, then national representatives will be appointed by the Project Management for these countries to join the NCG.
| Country | Representatives | Institution |
| --- | --- | --- |
| Australia | Martin Pera | Monash University |
| Belgium | Karen Sermon | Centre for Medical Genetics, Vrije Universiteit Brussel, Research |
| Brazil | Lygia Pereira | Laboratório Nacional de Células-Tronco Embrionárias (LaNCE) – SP . Depto. Genética e Biologia Evolutiva Universidade de São Paulo. Rua do Matão, 277 sala 350 São Paulo, SP 05508-900 |
| Czech Republic | Petr Dvorak | Faculty of Medicine Masaryk University |
| Denmark | Christian Clausen | Bioneer A/S |
| Finland | Heli Skottman | Academy of Finland |
| France | Arnaud Deguerra | Agence de la Biomedecine |
| Germany | Andreas Kurtz | Berlin-Brandenburg Center for Regenerative Therapies |
| Hungary | Andras Dinnyes | Agricultural Biotechnology Center |
| India | Maneesha Inamdar | Jawaharlal Nehru Centre for Advanced Scientific Research (JNCASR) |
| Iran | Hossein Baharvand | Department of Stem Cells, Royan Institute |
| Israel | Benjamin Reubinoff | Hadassah University Medical Center |
| Italy | Elena Cattaneo | Laboratory of Stem Cell Biology and Pharmacology of Neurodegenerative Diseases, University of Milan |
| Japan | Miho Furue | National Institutes of Biomedical Innovation |
| Netherlands | Christine Mummery | Leiden University Medical Center |
| Norway | Arne Sunde | University Hospital of Trondheim |
| Portugal | Domingos Henrique | Faculty of Medicine of Lisbon and the Instituto de Medicina Molecular |
| South Korea | Young Oh Kim | National Institutes of Health |
| Spain | Javier Arias-Diaz | ISC III. Subdirección Gral de Investigación en Terapia Celular y Medicina Regenerativa. Madrid |
| Sweden | Johan Hyllner | Linköping University |
| Switzerland | Marisa Jaconi | University of Geneva |
| Turkey | Necati Findikli | Embriyoloji Laboratuarlar_ Direktörü Bahçeci Sa_l_k Grubu Hakk_ Yeten Cad. No:11 Kat 3 Terrace Fulya 34365 Istanbul |
| United Kingdom | Glyn Stacey | UK Stem Cell Bank |
| United States | Tennaille Ludwig | WiCell and Wicell Bank |
Ethics Advisor
An independent Ethics Advisory Group ensures that all activities of hPSCreg are in compliance with the fundamental ethical principles applicable to the field of hESC and hiPSC research and use. It liaises closely with the Project Management and the Committee of National Representatives and will issue appropriate ethical guidance. The Ethics Advisory Group partner the Ethics Working Party (EWP) of the International Stem Cell Initiative (ISCI).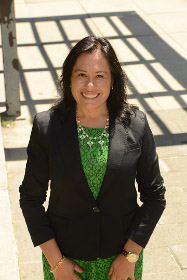 Rosario Isasi is currently a Research Associate at the Centre of Genomics and Policy, Faculty of Medicine, at McGill University. Mrs. Isasi has built an international reputation as a scholar with particular expertise in the area of comparative law and ethics regarding regenerative medicine, human genomics and stem cell research.
Mrs. Isasi has extensive experience in both educational and academic research on the socio-ethical and legal implications (ELSI) arising in the context of research and clinical translation surrounding novel therapies. She has significant expertise in providing ongoing ELSI consultation to multidisciplinary research consortia to assist them in the prospective identification and management of actual or emerging ELSI issues and challenges. Her work contributes to the development of evidence-based ethical guidelines and policy.
Closely related to her academic work is her role as an ethics and policy adviser to government, professional and international bodies, such as the United Nations, where she played an active role in the adoption of the UN Declaration on Human Cloning. Most recently, she contributed to the development of harmonized ELSI and educational tools for Canadian Blood Services' National Public Cord Blood Bank, the Centre for the Commercialization of Regenerative Medicine (CCRM) and to the Bioethics Education Project of the Royal College of Physicians and Surgeons of Canada.
Rosario Isasi holds many leadership roles in major international initiatives. She is the Academic Secretary of the International Stem Cell Forum Ethics Working Party and leads the Governance Working Group of the International Stem Cell Baking Initiative. She is a member of the Hinxton Group, an international Consortium on Stem Cells, Ethics and Law. She is also a member of the Legal and Human Rights Advisory Board of the Genetics Policy Institute; and member of the advisory board of Global Lawyers and Physicians, a transnational professional association of lawyers and physicians working together to promote human rights and health.
Mrs. Isasi was the first post-doctoral fellow at the Canadian Program on Genomics and Global Health at Joint Centre for Bioethics, University of Toronto. She received further post-doctoral training at the Genetics and Society Project, Centre de Recherche en Droit Public, Université De Montréal. She holds her J.D. from the Pontifical Catholic University of Peru, where she practiced corporate and health law. She received her Masters of Public Health from Boston University, USA.
Scientific Advisory Board
The scientific advisory board (SAB) is formed by a group of leading scientists in the areas of stem cell research, stem cell banking and registration. The SAB guides the hPSCreg management on the strategic and international goals.