11. March 2019: EBiSC2 – The European Bank for induced pluripotent Stem Cells launches a second project phase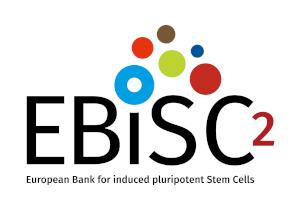 EBiSC2 – The European Bank for induced pluripotent Stem Cells launches a second project phase to become a self-sustainable repository for human induced pluripotent stem cells (hiPSC), extend the existing cell catalogue, and offer additional hiPSC-related services.
Posted on March 13, 2019
EBiSC2 will secure long-term access to well characterised and quality-controlled hiPSCs for academic and commercial researchers worldwide, continuing to support R&D activities such as disease modelling and drug discovery.
Brussels, 11th March 2019 (12:00 CET)
EBiSC2 builds on the achievements of the European Bank for hiPSCs (EBiSC, www.ebisc.eu), giving academic and commercial researchers access to high quality hiPSCs from diverse disease and genetic backgrounds (cells.ebisc.org). Supported by the Innovative Medicines Initiative 2 (IMI2 JU), a joint undertaking between the European Union and the European Federation of Pharmaceutical Industries and Associations (EFPIA), key partners of the initial EBiSC project are joining forces to build on EBiSC's existing assets and establish EBiSC2 as a self-sustainable central bank for hiPSC lines, focused on satisfying user requirements.
Launched on 1st March 2019 and focussed on the needs of the research community and scientific excellence, EBiSC2 will continue to distribute disease-relevant and high quality hiPSCs with freedom to operate for research, along with comprehensive datasets. Additional services such as bulk production of hiPSCs and delivery of pre-differentiated cell populations will be established to facilitate the use of hiPSC in research.
EBiSC2 aims to collaborate with other ongoing or future iPSC programmes in an effort to continue serving as a central hub for collection, banking, quality control and distribution of hiPSC lines, resulting in secured access for the research community to assets generated with public funds within these projects. Building on EBiSC's established clinical network, EBiSC2 will also progress clinical engagement to support collection and appropriate management of disease-relevant patient data to support disease modelling and drug discovery activities.
Prof. Dr. Heiko Zimmermann, head of the Fraunhofer Institute for Biomedical Engineering IBMT (Germany), the EBiSC2 Project Coordinator, states: "Requirements from hiPSC users in academia and industry are ever evolving. To meet this demand, the EBiSC2 cell catalogue will be constantly enriched through on-demand generation of new hiPSC lines, including gene-edited lines and isogenic controls, hiPSC-derived progenitor cells and continued deposition of hiPSC cohorts generated in external research projects. We will distribute cell lines and develop a range of additional cell services, for instance through the supply of screening panels of disease-relevant and control hiPSC lines in ready-to-use-formats, to maximise the value of these resources, whilst reducing operational costs through state-of-the-art upscaling and automation."
Dr. Andreas Ebneth, Scientific Director of Janssen Pharmaceutica NV's Neuroscience Therapeutic Area (Belgium), the EBiSC2 Project Leader, comments: "Proof-of-concept studies will be performed jointly by academic and pharmaceutical partners to demonstrate the reliability and robustness of the EBiSC lines for disease modelling and screening. The extensive data generated within those studies will further enrich the EBiSC2 catalogue. Long-term sustainability of the EBiSC2 bank will guarantee continuous access to an important high-quality, disease-relevant hiPSC resource for academic and commercial researchers worldwide. EBiSC2 may thus support future advances in the field of hiPSC-based disease research with the ultimate goal to discover and develop new drugs for improving the health and lives of people internationally."
(For the full press release: Click here)
Partner organisations involved in EBiSC2:
Research organisations, universities, public bodies:
Fraunhofer-Gesellschaft zur Förderung der Angewandten Forschung e.V. - Institut für Biomedizinische Technik (IBMT), Germany
Fraunhofer-Gesellschaft zur Förderung der Angewandten Forschung e.V. - Fraunhofer UK Research Ltd, United Kingdom
Charité - Universitätsmedizin Berlin, Germany
Department of Health and Social Care, European Collection of Authenticated Cell Cultures, United Kingdom
Bioneer A/S, Denmark
Katholieke Universiteit Leuven, Stem Cell Institute Leuven, Belgium
SMEs:
Pharmaceutical companies (EFPIA members):
Janssen Pharmaceutica NV, Belgium
Bayer AG, Germany
Eli Lilly & Co. Ltd., United Kingdom
Lundbeck A/S, Denmark
Novo Nordisk A/S, Denmark
UCB Biopharma SPRL, Belgium
Pfizer Ltd, United Kingdom
Takeda Development Centre Europe Ltd., United Kingdom
FUJIFILM Cellular Dynamics, Inc., United States
Institut de Recherches Servier, France
EBiSC2 is supported by the IMI2 JU with 4.6 million Euro and further by the EFPIA members with 4.3 million Euro. The project runs over three and a half years and will end on 31st August 2022.
Access to the public EBiSC Catalogue: https://cells.ebisc.org